Signature Speaker Program | Kenny Harper: How to Leverage Your Personal Brand to Move Up, Make More & Thrive!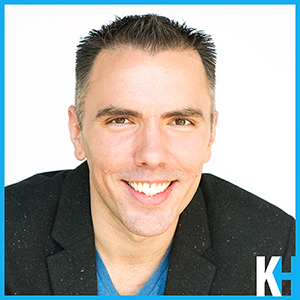 Planning on attending multiple Signature Speaker lunches this year? Pay once and save with our Signature Savings Pass! Click here to learn more.
First come first serve free garage parking available
Event Details
Get ready to rock with a fun, interactive, personal branding presentation aimed to inspire & motivate you to elevate your influence and maximize your potential! Freedom, fun and success starts with having a BOLD Vision. In today's market, one's personal brand plays an important role in their professional career. By presenting yourself as a Rockstar Professional and being seen as an expert in your industry, you will attract new opportunities. In this presentation Kenny Harper will share key concepts from his book Amplify Your Business: The Rockstar Professional's Guide to Marketing Success. Participants will leave with clear actions to elevate their influence and leverage their personal brand to move up, make more and thrive.
Key Takeaways
1. The Key to Success in Personal Branding
2. Five Steps to Elevate Your Influence
3. A Powerful Strategy for Effective Implementation
Speaker Bio
Kenny Harper
Author / Speaker / Co-Founder, Rock My Image
Kenny Harper is an inspired Rockstar Professional, marketing expert and award winning speaker on a mission to inspire and empower 100,000 entrepreneurs to thrive in life leveraging their unique gifts, following their true passion and serving their higher purpose. Kenny gleans from his experience in branding and advertising to produce marketing systems that are creative, effective and scalable. As a business owner, Kenny has successfully led the digital development of two agencies, and is now directing the technical teams and systems development efforts of Rock My Image.
Kenny's expertise in marketing and organizational development has culminated in a co-authored marketing book, Amplify Your Business: The Rockstar Professional's Guide to Marketing Success, Volume 1. His ideas were also published in the International Best Seller - Thought Leaders: Business Expert Forum at Harvard Faculty Club. He has been widely recognized for his achievements as a leader and involvement in professional associations including the American Marketing Association, Toastmasters International and the National Speakers Association.
Kenny is a happily married husband to Kathy and the father of their two boys. He is honored to instill in them his passions for music, creativity, personal growth and living a fulfilled life.
Professional Highlights
● Co-Founder of Rock My Image - Authority Marketing Agency
● Award Winning Professional Speaker
● Author of the Book, Amplify Your Business: The Rockstar Professional's Guide to
Marketing Success
● Certified Presentrainer™
● Immediate Past President of American Marketing Association Jacksonville Chapter
Personal URL's
Personal Website:​ http://kennyharper.rocks
LinkedIn:​ https://www.linkedin.com/in/kennyharper
Facebook:​ https://facebook.com/kenny.harper.rocks
Professional URL's
Company Website: ​http://rockmyimage.com
LinkedIn:​ https://www.linkedin.com/company/rock-my-image
Facebook:​ https://www.facebook.com/RockMyImage