April SkillSchool: Taming the Beast // The Mechanics of Long-Form Writing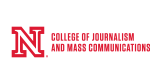 DETAILS
Reaching prospects and customers these days means being authentic, clear, SEO-strong, and for-real helpful. This often means offering longer content pieces, such as blogs, white papers, articles and ebooks. But they take time to write! And it's different from ad writing. Long-form writing can become a beast that sucks up time and does the exact opposite of what you intended: create a negative image rather than a positive one. This workshop teaches the secrets of long-form writing to tame that beast. Bring a current project to work on, or we'll help you decide what to write about next.
THE WORKSHOP WILL INCLUDE
-How to choose a long-form topic that converts
​-Constructing the long-form marketing piece
-Writing fast and staying on message
-Focus on language for clarity and effectiveness
-How to incorporate an acceptable call to action
-Justifying the time and cost of long-form writing
-Marketing uses for long-form writing
ABOUT THE SPEAKER
Kindra Foster, President & CEO Foster Executive Writing & Editing, LLC
UNL College of Journalism, Anderson Hall, Room 109
Sponsored by the UNL College of Journalism and Mass Communications.