Signature Speaker Program |Sara Ost: No Good Customer Goes Unpunished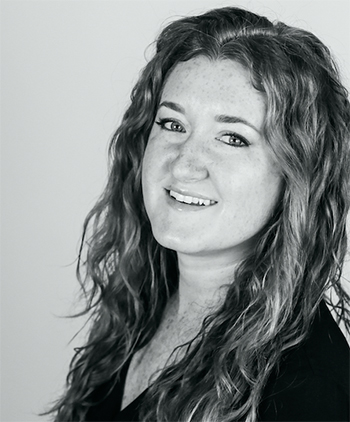 Planning on attending multiple Signature Speaker lunches this year? Pay once and save with our Signature Savings Pass! Click here to learn more.
First come first serve free garage parking available
Event Description
Sift through reliable buzz words like omnichannel, mobile-first, and data-driven, and you'll notice a newcomer: customer-centric. Forget digital: the customer experience is the hottest frontier for marketing leaders. Only, is it? In this irreverent talk—equal parts send-up and sensible solutions—we explore whether the great age of the customer is really so great. In a landscape where science shows that millennial customers prioritize experience over everything else, in a seemingly infinite sea of digital purchase choices, are we marketers inadvertently sending our customers running for the hills? The road to Hell isn't paved with good intentions; it's paved with penny-wise punishment. We've all experienced interminable hold times, robots who can't understand our voices, and the chain that requires you to donate a limb just to cancel service. But there is a new vein of contempt creeping in to modern marketing, one that every marketer worth his or her salt must fight. In this lively session, we'll explore the new ways good marketing goes bad—and how to reward, not punish, the customer.
Key Takeaways
1. Marrieds, not singles, have the most sex—science says!
2. No one cuts their way to greatness. Build for the long term (or leave).
3. Data is so much more than numbers. The Achilles heel of many a marketer doesn't need to be. When asked to prove ROI, here's what to do.
Speaker Bio
Sara's future in marketing became clear with the self-publication of an illustrated book at age six. The medium: Craft paper and yarn. The story: A family of ants discovering that life is best lived in color. The publicity campaign: Indefatigable (at least according to her parents).
As Group Delphi's Senior Vice President of Marketing, Sara brings deep expertise in both traditional and emerging marketing channels, having held leadership positions in media, marketing, and digital since the word "blog" first entered the dictionary. From augmented reality print magazines to launch campaigns and contextualized digital experiences—for brands including Dwell and Coca-Cola and ad tech startups like Smartify and Pixalate—Sara loves marketing at the intersection of technology, brand, and content. She's also worn her founder's hat, is a published writer, and makes a mean guacamole (to which she considers the inclusion of peas sacrilege). Sara resides in the San Francisco Bay Area with her two dogs and enjoys swimming and trail running.